ADNAMS BREWERY




Adnams is a sustainable beer & spirits maker, leading us to one logical conclusion:

drinking Adnams is now the responsible thing to do.



To emphasize this, we turned our out of home posters into reusable coasters.

Underneath is a layer of thin recycled paper so latecomers can see what they missed.



OOH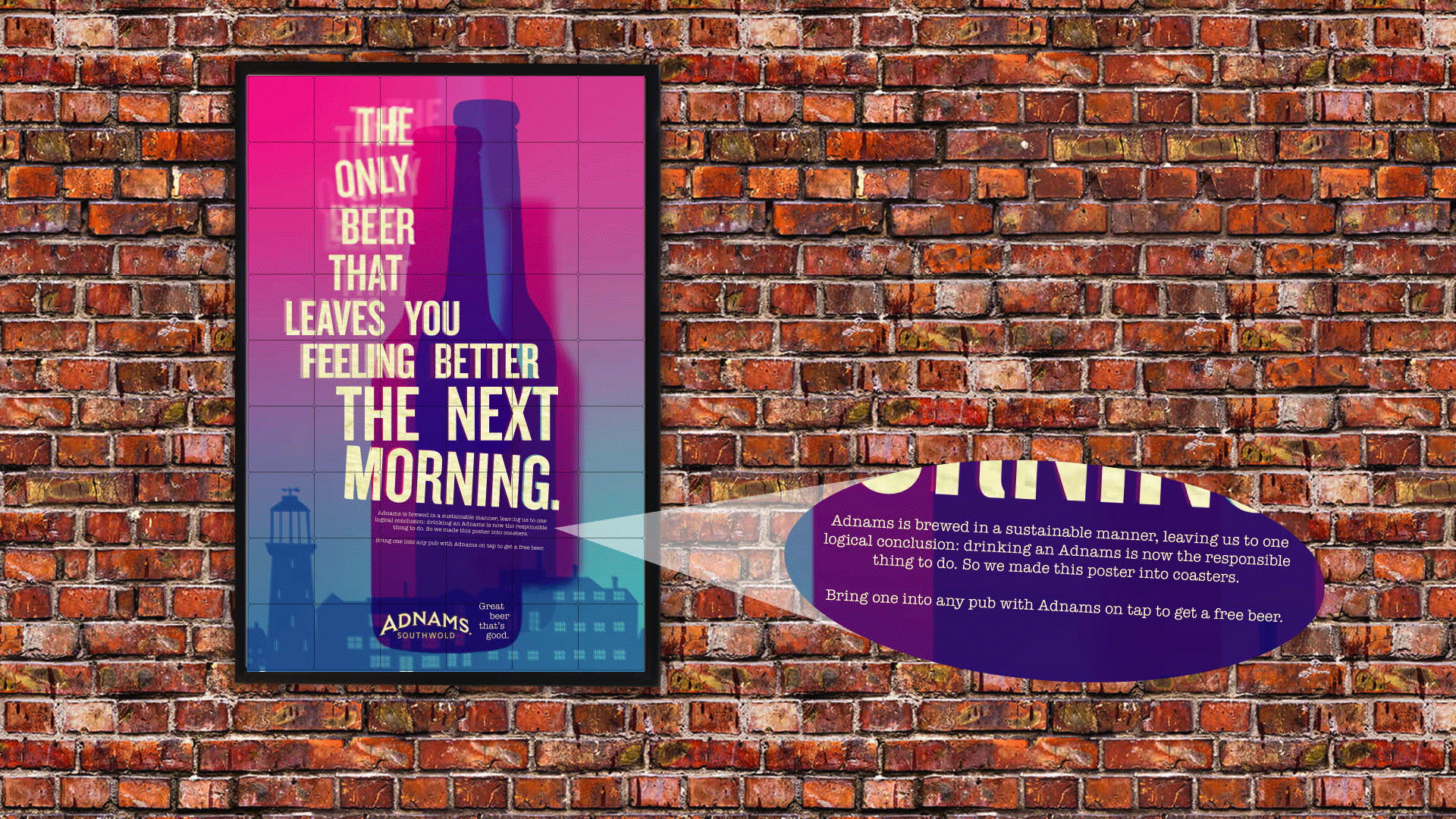 Copywriter: Evan Glass