ANIMATION

---
SHARPIE HIGHTLIGHTER
Highlighters cut down on TMI.
Regional ADDYs: Silver
Atlanta ADDY's: Silver & Bronze
Creative Circus Student Show: Gold
Copywriters:
Phil Sipiora
&
Christian Zerbel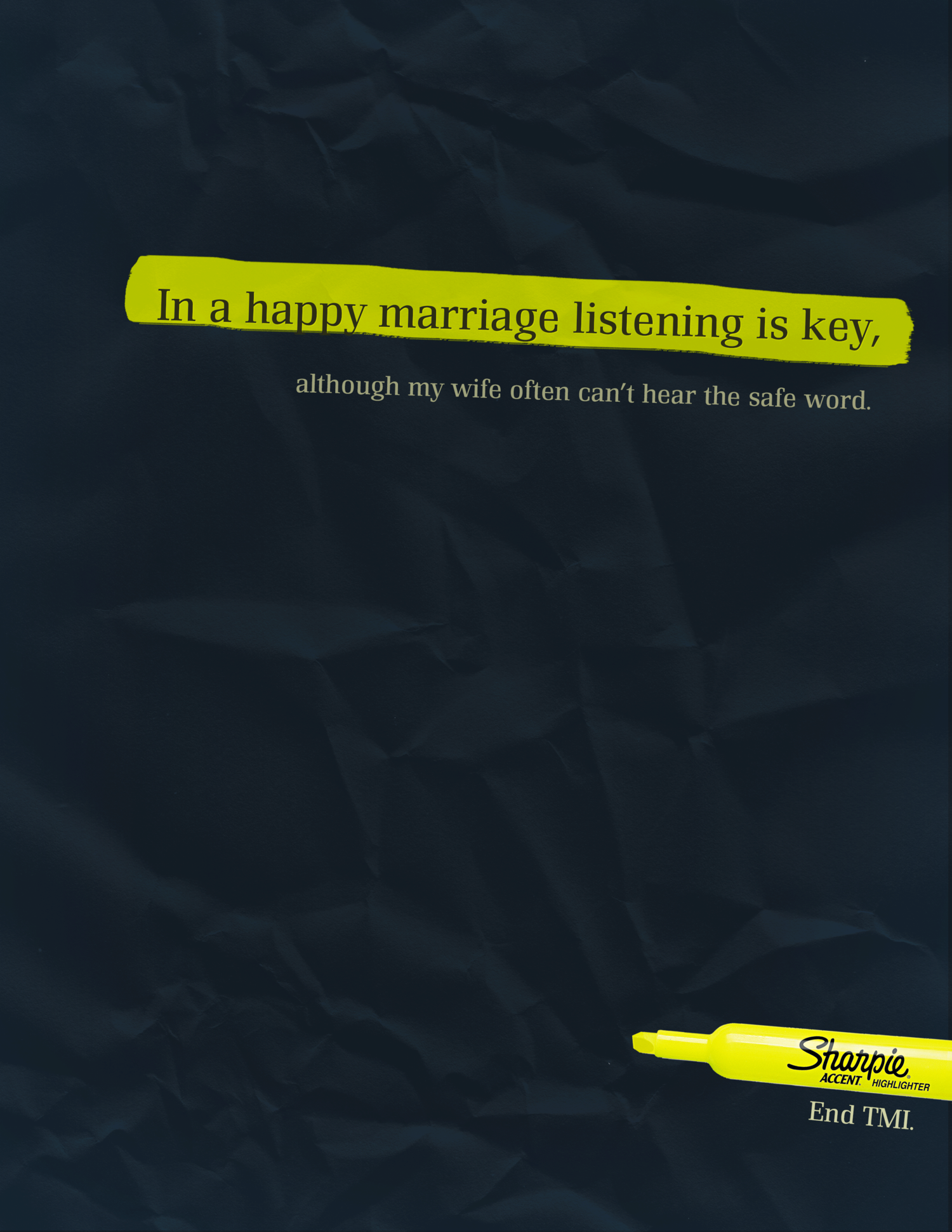 ---
ADNAMS BREWERY - Outdoor Experiential
Adnams is a sustainable beer & spirits maker, leading us to one logical conclusion: drinking Adnams is now the responsible thing to do. To emphasize this, we turned our out of home posters into reusable coasters. Bring the coaster to your local pub for a cold one on us.
Copywriter:
Evan Glass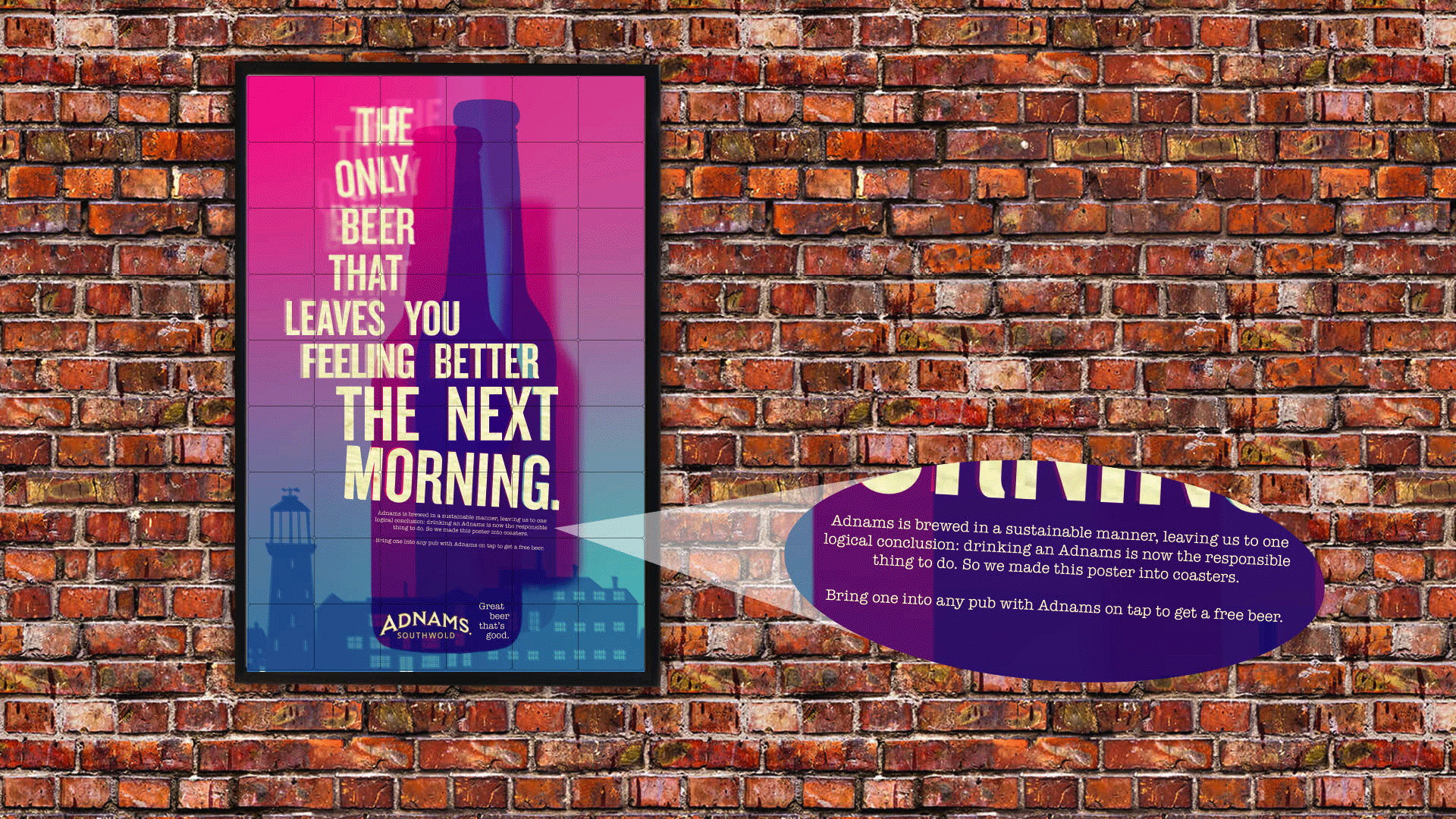 ---
US COAST GUARD- SPREADS
---

TONI SAILER- SPREADS
Toni Sailer is a luxury ski jacket brand. They aren't shy about toting fashion and exclusivity.
Copywriter:
Phil Sipiora
---
MISEN KNIVES- PRINT

Copywriter:
Taylor Osborn
---
METRO MAYHEM- BOARD GAME
The simple yet frustrating game of trying to get out of Atlanta Traffic.

---
TEXTURED WORDS