This is more stuff I made.



---
ANIMATION

---
US COAST GUARD- SPREADS
SHARPIE HIGHTLIGHTER


Highlighters cut down on TMI.


Regional Addy's: Silver

Atlanta Addy's: Silver & Bronze

Creative Circus Student Show: Gold


Copywriters: Phil Sipiora & Christian Zerbel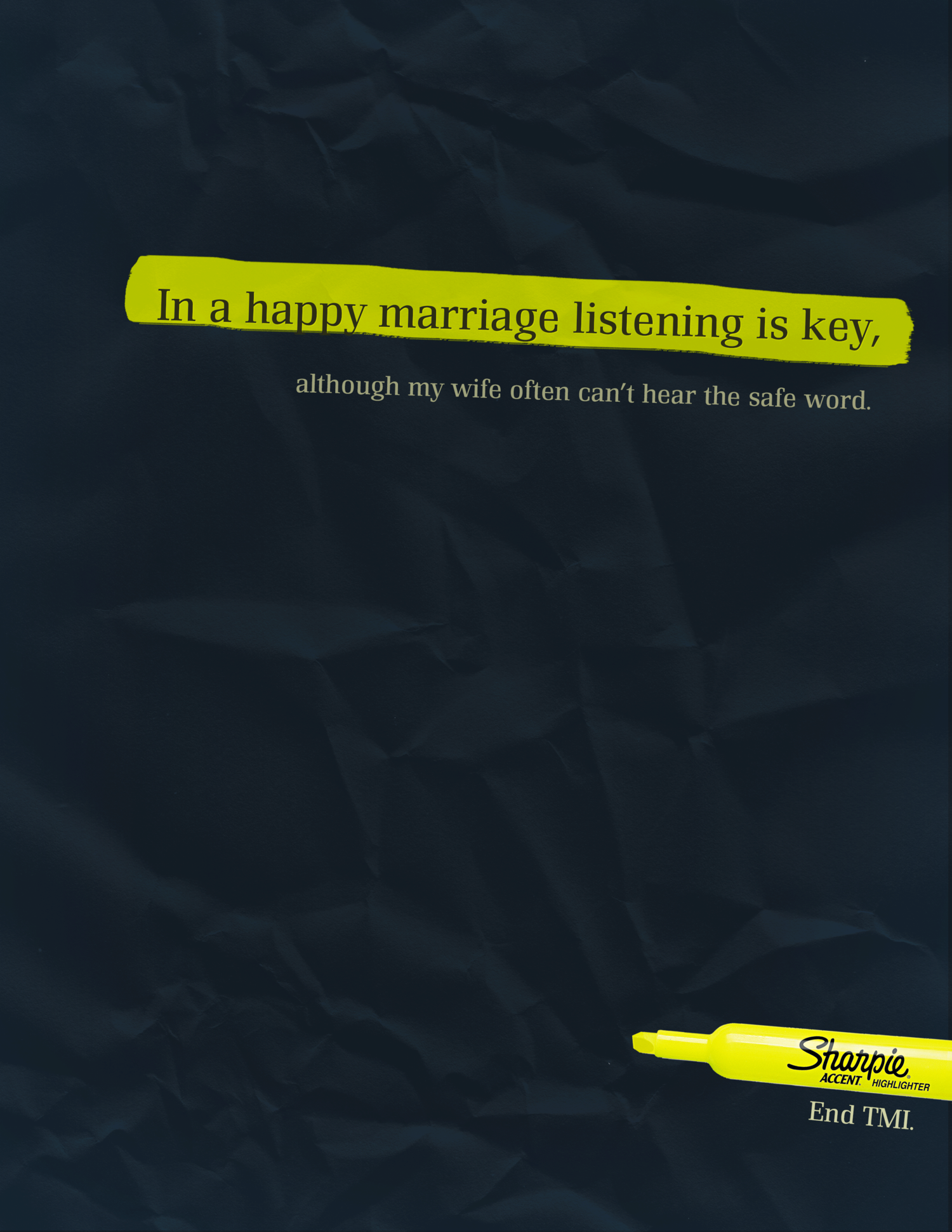 ---
DUOLINGO EVENT POSTER

---
COPY CATS- PHOTOGRAPHY



Imitation is the sincerest form of flattery right?

That's why Caroline Stamy and I did this.


---
METRO MAYHEM

The simple yet frustrating game of trying to get out of Atlanta Traffic.


---
TEXTURE WORDS
---

I am also very proud of this hydrant and this flying car