---
ANIMATION

---
US COAST GUARD- SPREADS
---
SHARPIE HIGHTLIGHTER
Highlighters cut down on TMI.
Regional Addy's: Silver
Atlanta Addy's: Silver & Bronze
Creative Circus Student Show: Gold
Copywriters:
Phil Sipiora
&
Christian Zerbel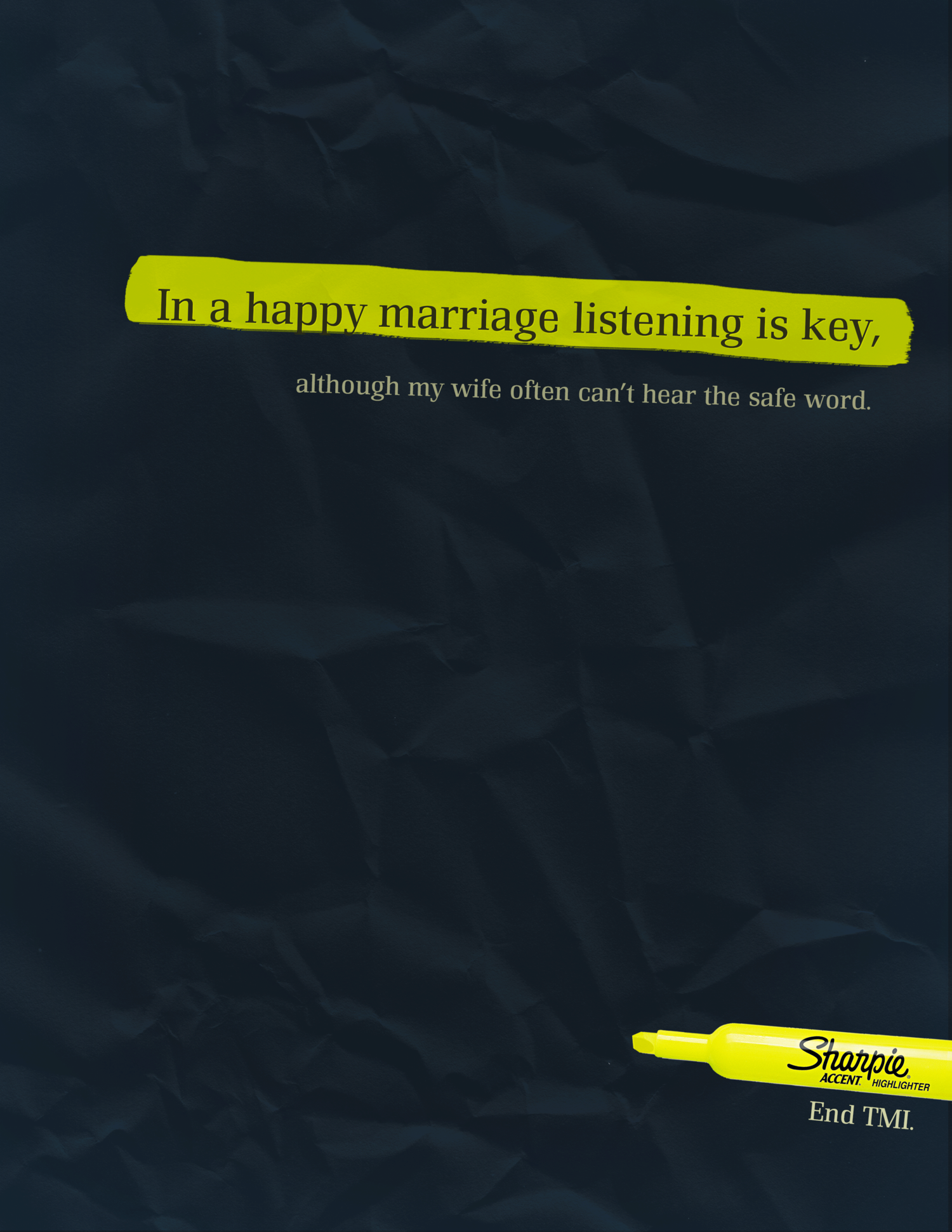 ---
TONI SAILER- SPREADS
Toni Sailer is a luxury ski jacket brand. They aren't shy about toting fashion and exclusivity.
---
COPY CATS- PHOTOGRAPHY

---
METRO MAYHEM- BOARD GAME
The simple yet frustrating game of trying to get out of Atlanta Traffic.

---
TEXTURED WORDS