Jolly Rancher- Suck Until Life Doesn't
The long lasting flavor of Jolly Ranchers eases the everyday annoyances in life. This small and easy to conceal candy makes any annoying situation suck a lot less than without it.
SPOTS

OOH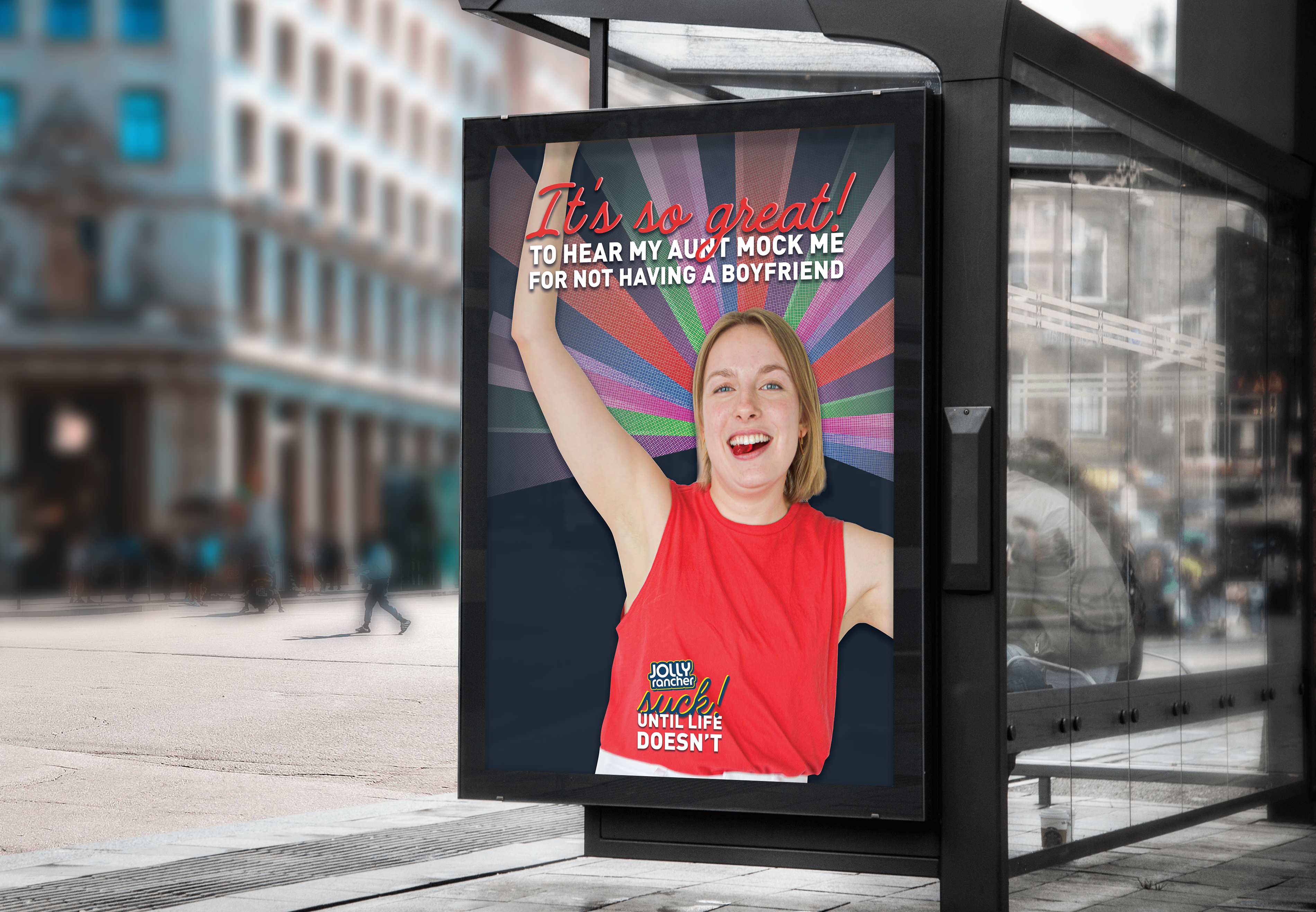 SUBWAY DISPENSER

Nobody likes public transportation. After pressing the button, this dispenser releases one of thousands of jolly ranchers to make any commute just a little less annoying.
DIRECT MAIL
Features a paper version of a Break in Case of Emergency case, complete with one real Jolly Rancher for that time of need.



Copywriter: Evan Glass