Jolly Ranchers



The long lasting flavor of Jolly Ranchers eases the everyday annoyances in life.

This small and easy to conceal candy makes any annoying situation suck a lot less than without it.



SPOTS

OOH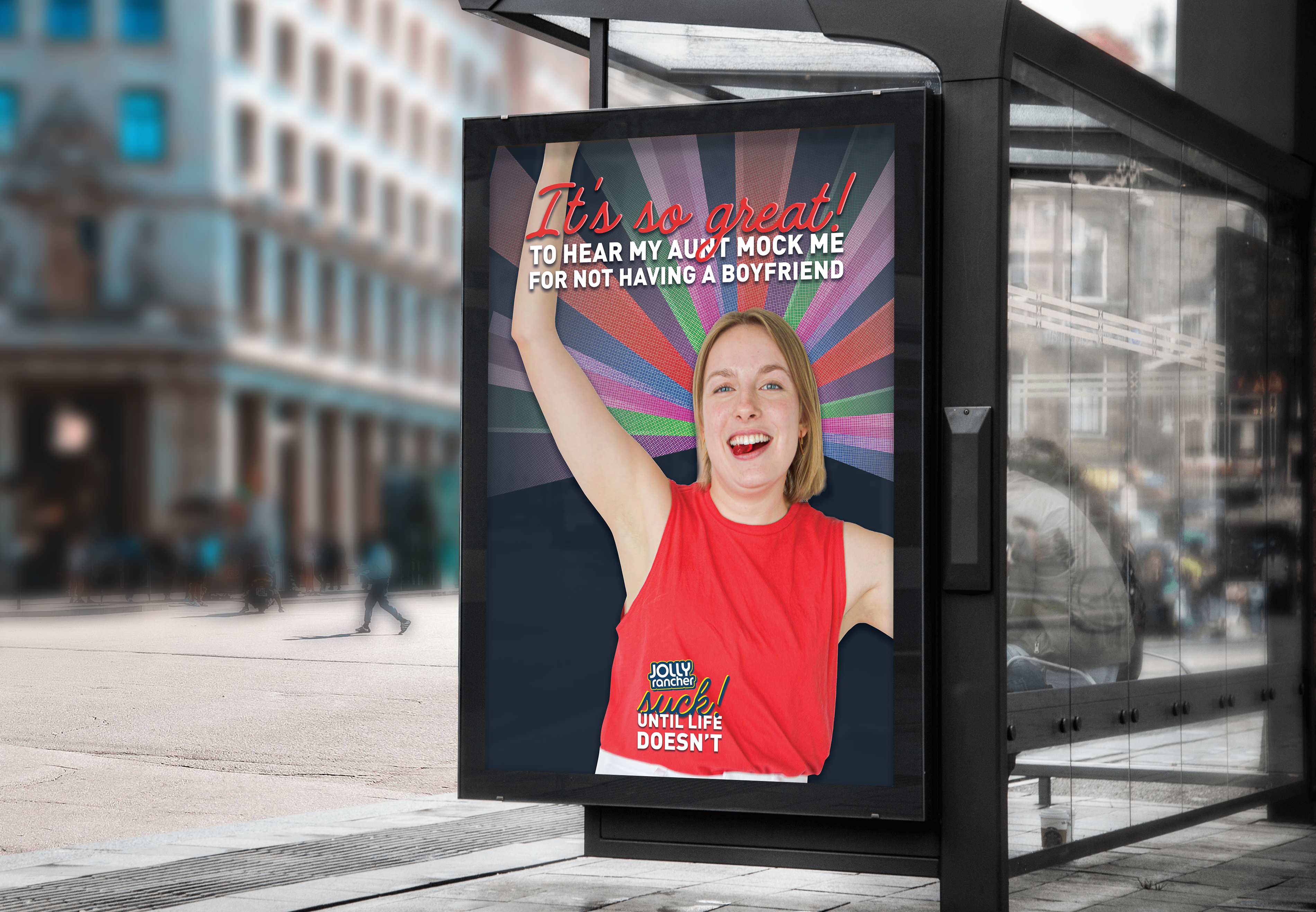 PACKAGING

Wrapper lines talk about times when a Jolly Rancher is very needed.
DIRECT MAIL

Features a paper version of a Break in Case of Emergency case,

complete with one real Jolly Rancher for that time of need.



Copywriter: Evan Glass